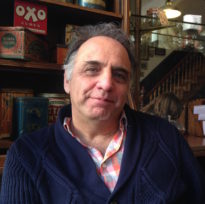 Contact
If you would like more information, don't hesitate in contacting me.
Gavin Stride
+44 (0) 1252 745 400 (work)
+44 (0) 777 555 8695 (mobile)
curriculum vitae
I have spent the past twenty-five years as a director and producer of new arts work, predominantly in new spaces for new audiences. Some of this work has traveled to the National Theatre, to Georgia and, in 2000, Independent People was selected for the Reykjavik City of Culture. Over the past eight years i have been working at establishing the Farnham Maltings as, in the words of SEEDA, a model social enterprise that supports artists and companies of South East England.
I am a member of the regional council for ACE, South East and was, for the past six years Chair of the Independent Theatre Council. Occasionally I contribute to publications and conferences on supporting new creative business and on developing new provision in touring theatre and craft. A Fellow of the Royal Society of the Arts and an accredited coach through the Cultural Leadership Programme.
my cv